AKKA \ ah-kuh \ n v: 1. a move of devastating quickness pulling your opponent in two directions leaving them to question what happened and if they should consider taking up a safer pursuit. 2. "Whoa they just got akka'd big time!"
Returning Clients LOGIN HERE to book your next visit!
New Client? Sign up below for a free class and come have a kick!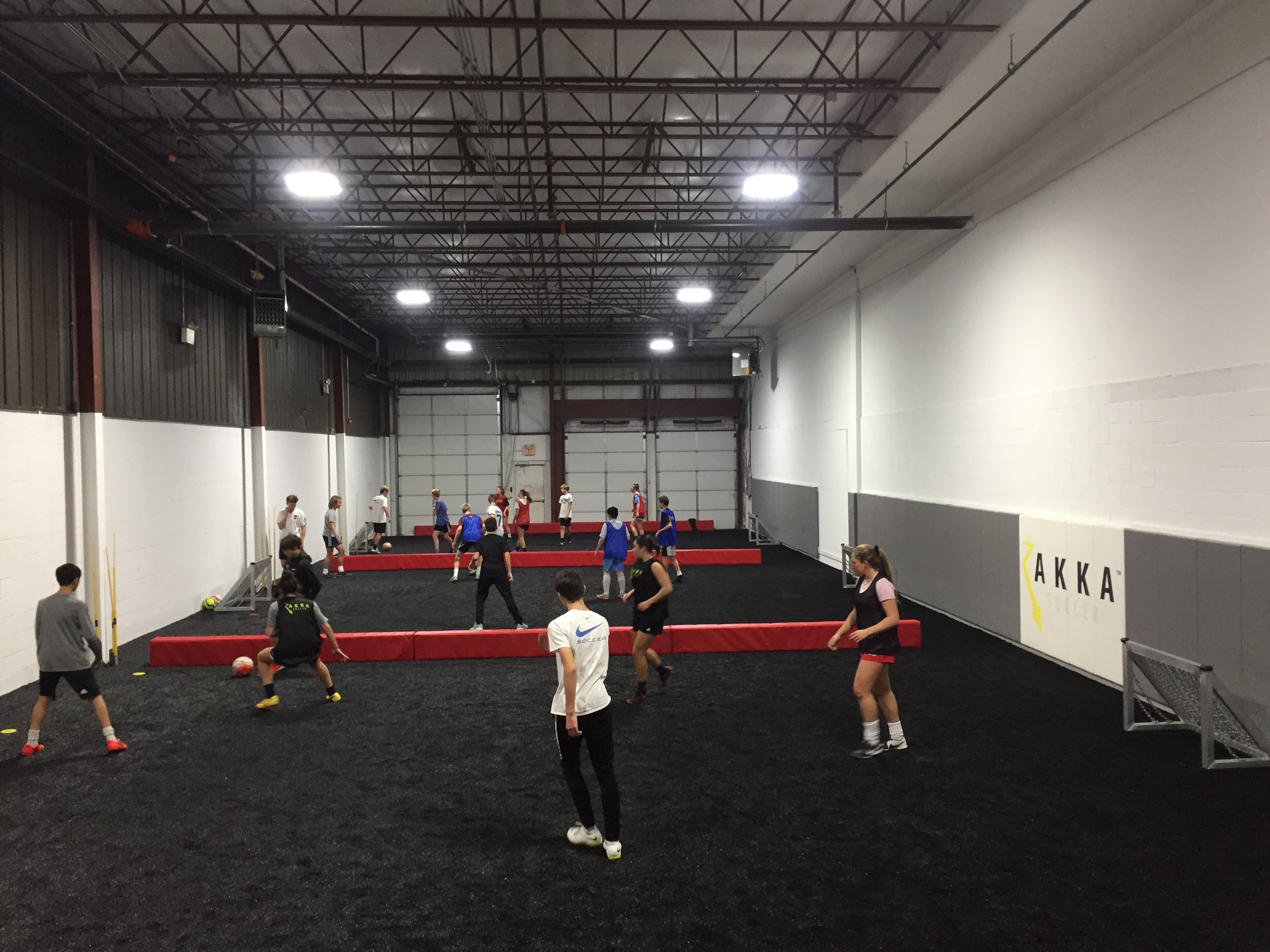 What we do!
AKKA Soccer helps players get better! Integrating futsal techniques and principles with traditional soccer, technical repetition is combined with game-situation activities to increase a player's efficiency and ability to better solve problems in the game.
For players 3yrs old and up we offer classes, private training, pick-up leagues, parties, rentals, year round indoors at our 3700 square foot turf facility at the Hainesport Industrial Park (709 Park Ave., Hainesport, NJ 08036), conveniently accessible from routes 38, 206, and 295.
Contact akkasoccer.com@gmail.com for more info.